150 ANNIVERSARY OF THE JANUARY UPRISING IN POLAND: OPENING OF THE EXHIBITION AND INTERNATIONAL SYMPOSIUM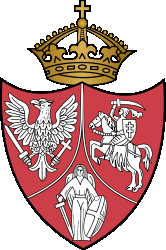 In 2013 Poland marks the 150th anniversary of the January Uprising of 1863-1864. In this uprising together with the Poles Lithuanians, Belarusians and Ukrainians took part as well. The January uprising became the most massive from all Polish national liberation uprisings of the 19th century. It contributed to the growth of national consciousness of wide layers of Polish society.
On April 24, 2013 p. Consulate General of the Republic of Poland in Kharkiv, together with the Ukrainian-Polish Center of V.N. Karazin University will mark this event by the exhibition and International symposium with the participation of the General Consul of the Republic of Poland of Kharkiv Jan Granat and consular employees, prof. Jaroslav Lavski (University of Bialystok), dr. Krzysztof Lyatavets (Univ. M. Curie-Sklodowska University in Lublin), prof. Sergei Staves, prof. Sergei Kudelko, assoc. prof. Tatiana Lihachova, students, post-graduate students and professors of the University School of History and numerous guests.
The exhibition will open at 12.00 am on the balcony of the first of the north building (Freedom Sq, 6). The symposium will begin at the Column Hall (ground floor of the northern building) at 13.00.