PROF. WOJCIECH WRZOSEK'S VISIT. LECTURE AND PANEL DISCUSSION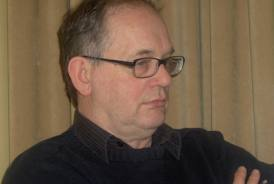 On March 22, 2013 prof. Wojciech Wrzosek will visit the School of History of V.N. Karazin University. Wojciech Wrzosek is an outstanding Polish historian Sci.D., full professor of Adam Mickiewicz University in Poznan (UAM), chairhead of UAM, Vice-Chairman of the Commission for Methodology of history and historiography of the Committee of Historical Sciences of PAN, author of numerous monographs and scientific articles, awarded by the Golden Cross of Merit for his scientific and organizational activities (2006).
At 11.40 in 5-58 (Svobody squ., 4) he will deliver a lecture "Historical source as a realistic alibi of a historian".
At 15.00 in the Hall of the Academic Council (3-d floor of the main building of the University) a panel discussion will take place: "Theory - history - public: the public role of history in Poland and Ukraine".
See more – on the site of School of History: http://www-history.univer.kharkov.ua/; tel: 707-54-78 (Dean).